Reviews by Salex
We get a lot of different kinds of music sent to us here at Mutiny Radio, but rarely much drum & bass, which makes me super excited that we not only got sent an amazing new full-length LP from veteran Plug, but we got 3!! I am stoked that 2012 is so far looking like its going to be an epic year for drum & bass globally. This month we have EPs from France, Canada and the UK, and I could not be happier.
Plug "Back On Time" (Ninja Tune)
I have been a major fan of Plug for years, and was thrilled when the "Back On Time" LP was released earlier in the month, and have been rocking a few of the tracks on Late Night Eargasm for a couple weeks now. Plug, aka the legendary UK electronic producer Luke Vibert, came across a collection of '95-'98 recordings that were previously unheard, which brings back old school jungle and drum & bass vibes. His style is notably experimental, which is refreshing during a time when so many producers are pumping out hundreds of generic, formulaic, forgettable tunes. His sound pushed the envelope back in the 90's and it is his departure from conformity that drew me to his music in the first place. The whole album is great, but I particularly love the funkiness of "Scar City", the twisted glitched-out grooves of "Yes Man", and the hard pounding crunchy amens of "Mind Bending". The LP is totally trippy, and is definitely not recommended for the faint of heart, but will definitely tantalize the eardrums of junglists worldwide.
Genre: RPM, Jungle, Drum & Bass, Experimental
For Fans of: Photek, Squarepusher, Aphex Twin
My Track Picks:
1. Scar City
6. Mind Bending
8. Yes Man
10. Flight 78
Vader "Double Vision EP" (Sinister Recordings)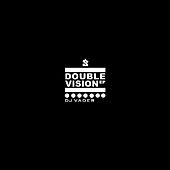 Canada based electronic music producer/DJ Vader has given us another solid drum & bass release. The title tune starts things off with super deep and groovy amen-filled liquid dnb. The bass hits just right with this one. Things get a bit darker with smooth flowing "Twisted" that starts with a simple vibe melody. In "Shining" Vader lays down funky yet laid-back beats. Really enjoying the bass glissandos on "Luxury"; they are reminiscent of classic jungle bass that I fell in love with in the 90s.  The EP has a lush, distinct soulful jazzy flavor perfect for moving around on dance floors and chilling out in a lounge or at home.
Genres: RPM, Drum & Bass
For Fans of: LTJ Bukem, Calibre
My Track Picks:
Honestly, I really cannot pick a favorite here, and enjoy dropping each one of them equally, so I am going to just give the tracklisting.
1. Double Vision
2. Twisted
3. Shining
4. Luxury
Salaryman "Burning In My Soul EP" (Liquid Brilliants)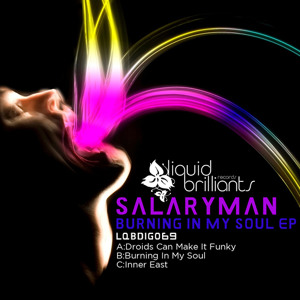 France-based Salaryman may be a relatively new name to us here in the US, but this young DJ/promoter turned producer is shaking the airwaves with his latest EP. Each tune has its own distinctive sound. The record kicks of with the fun electro dancefloor banger "Droids Can Make it Funky". I like the high energy thump and carefree funky feel to it, but where Salaryman really excels is on the other two tunes. "Burning In My Soul" keeps the energy levels up with the rolling bass line and electro synth melody. The buildup and breakdown of this track are great. My personal favorite is "Inner East". This tune is deep, techy liquid dnb with minimal instrumentation. His use of minimal string samples, deep bass, and phased beats keep the smooth vibe flowing. The diversity of sounds in each track on the EP earns my recommendation for the hardcore dnb heads down to the novice listeners.
Genre: RPM, Drum &  Bass
My Track Picks:
Burning In My Soul
Inner East